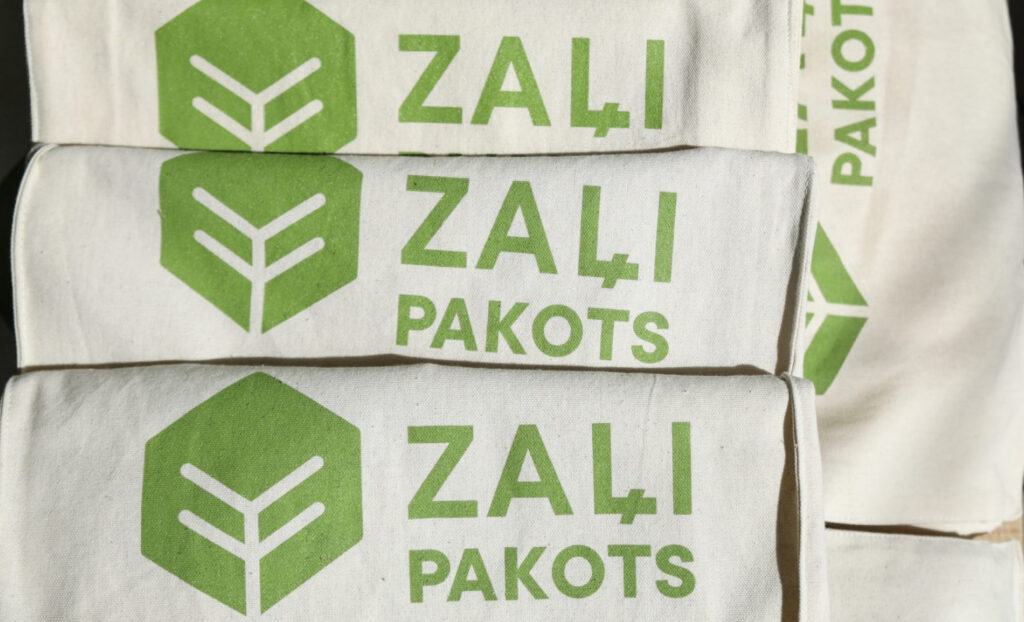 In order to promote the recycling of packaging and the incorporating of circular economy principles in the packaging production and product packaging, Latvijas Zaļais punkts has created the initiative and trademark "Green Packaging".
What is the "Green Packaging"
The aim of the "Green Packaging" initiative and trademark is to ensure that businesses use recyclable packaging for their products, which people can sort and be sure that it will be recycled into new raw materials.
Benefits
Become more sustainable and accountable to yourself and your customers;
Receive a recognition on recyclable packaging;
Receive useful advice;
You can use the "Green Packaging" label on product packaging or in your communications;
Non-road mobile machinery intended for professional use only;
Increase the value of your product in the eyes of the consumer.
Who can apply for "Green Packaging" certification
food and non-food manufacturers
10 criteria for the assessment of certification
Choice of environmentally friendly packaging materials and components, their recyclability under current conditions of collection, sorting and use;
Packaging to meet the shelf life of products, ensure consistent product quality;
Functional quality of the packaging in relation to the product;
Reduction of raw material consumption used for packaging production;
Reduction of energy consumption and energy resources in manufacturing;
Substitution of hazardous components of materials;
Use of environmentally friendly production processes/technologies;
Reduction of environmental impacts in the distribution and transport chain;
Reduction of environmental impact during product use;
Optimisation of packaging management (recovery, recycling, etc.).
If companies reach the required score and receive a positive "Green Packaging" expert opinion during the certification process, they are given the opportunity to use the "Green Packaging" trademark on their product packaging, which distinguishes it in the eyes of consumers and demonstrates that the producer uses recyclable packaging.

The initiative is implemented by AS Zaļais punkts in cooperation with the Latvian Packaging Association and the Latvian University of Agriculture. It will include a range of activities aimed at reducing packaging, promoting the reuse and recycling of packaging waste and eco-design. There are also educational activities planned to raise public awareness of the importance of sustainable packaging and to encourage people to choose products and services from socially responsible producers.
Contact us
Laura Berga

Deputy Director/ Head of Environmental Management